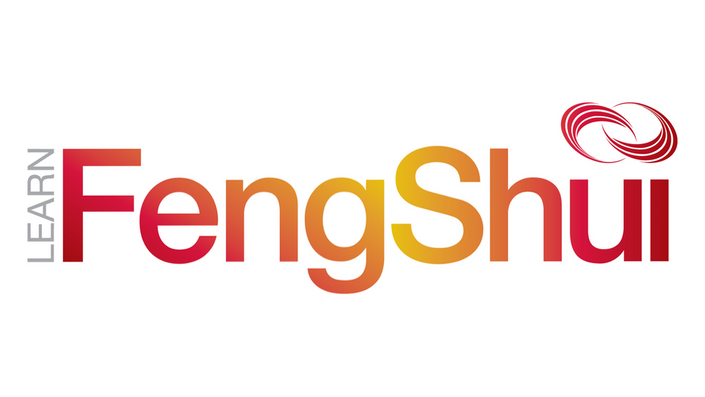 Learn Feng Shui Combined Foundation & Advanced Course
Bonus Offer - Get both Foundation and Advanced at a Special Offer Price
Enroll in Course
The "Learn Feng Shui" Combined Programme
by Jon Sandifer & Theo van Dort
Access to both the Foundation and Advanced Modules
Offers you the opportunity to:
Learn how to Feng Shui your bedroom, home and workspace to increase your chance of receiving great opportunities
Invite good things into your life by making simple, common sense changes
Learn Feng Shui for yourself, your family and your friends with immediate access to this online video based course. Check out the testimonials!
Continue on this path to earn an income by becoming a practitioner (should you wish to do so!)
Study at home in your own time and at your own pace with unlimited access to all materials for an unlimited time
Benefit from being taught by a world renowned expert, author, consultant and teacher who has has already inspired thousands of people worldwide
The Learn Feng Shui Programme is IDEAL for you if:
You want to study by following a unique presentation style coupled with a proven easy learning formula
You are looking to learn Feng Shui or how to Feng Shui your space
You want to have Feng Shui training you can implement into your day-to-day life, for maximum positive effect…
You want to plan your home and/or office according to authentic Feng Shui principles (regardless of your location worldwide), and attract positive energy flow into it…
You are seeking a practical Feng Shui programme taught by Jon Sandifer, a world-renowned expert (packed with life-enhancing Feng Shui tips, using all the key Feng Shui elements in an appropriate manner).
You want to improve your relationships with others
You want to learn how to optimise your living and work environments so they work with you, rather than against you
You want to quickly and easily learn the practical skills, processes and knowledge that Jon will share with you
You want to know that there is absolutely no risk to you, as you are fully backed up by our non conditional 100% satisfaction money back guarantee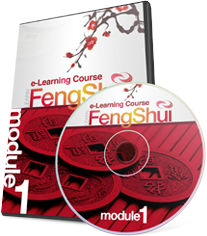 Foundation Module 1 - Introduction to Feng Shui
Discover the origins of Feng Shui, as Jon shares his detailed explanation of exactly what it means, the power of yin and yang, the 5 elements of Feng Shui, the Trigrams of the I Ching, Jon's unique 'One Third Principle' and how Feng Shui is as relevant today as it was over 2,000 years ago.
Whether you practise Feng Shui, martial arts or Chinese medicine, the same basic principles apply: how to prevent problems from occurring, how to bring stability and harmony into play, and how to strengthen any inherent weaknesses. This comprehensive introduction ensures you can get rid of these problems and replace them with positive chi in each area of your life.

Foundation Module 2 - Getting Started
The key to Feng Shui is understanding its different 'schools'.
'Form' is the oldest school of Feng Shui and was traditionally used to locate the most favourable locations for what are known as 'yin dwellings' (burial sites) or 'yang dwellings' (homes).
In this section, Jon reveals what surrounds your home or business property to support it, and how to rectify or cure any missing Feng Shui elements, with plenty of examples of Form School in practice to make it very easy to understand.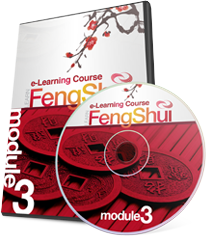 Foundation Module 3 - How to Create a Floorplan
In this module you'll be shown how to map out any property using one of 3 simple techniques, and how to use a compass to ascertain the direction of the property.
The purpose of Compass School Feng Shui is to show the occupants of a dwelling how to locate and then stimulate and use the most auspicious 'sectors' of their home.
Really valuable information and saves YOU the time and money that it would otherwise cost to bring in a professional.
You can find out how to plan your home according to Feng Shui principles, including the bedroom, or your kitchen, or even your office…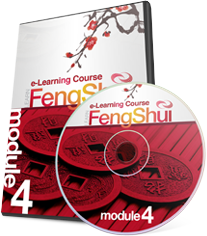 Foundation Module 4 - The Bagua
In this section, Jon focuses on how to use your new floor plan, and break a property down into sectors whilst gaining a greater understanding of what each of those sectors means. He shows you how to align each sector according to the correct compass direction.
You'll also have the opportunity to superimpose the bagua grid over the floor plan of your entire home, business premises, or each individual room.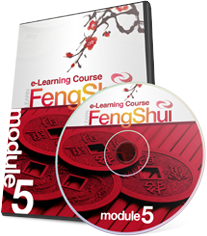 Foundation Module 5 - The Case Study
In this section, you'll see Jon and Theo carrying out a live consultation at a house using all the skills Jon has shared with you so far, including a recap of everything you've discovered in the introductory modules.
Watch and observe Jon while he discusses the clients needs; look over Theo's shoulder as he draws up an accurate scale floorplan of the client's house and then join Jon, Theo and the client for the property survery and consultation with Jon giving his assessment and feedback. A truly unique experience!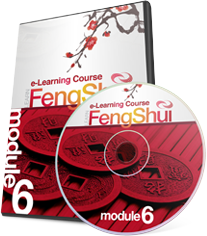 Foundation Module 6 - Putting It All Together
The Learn Feng Shui Programme Foundation Course also gives you insights into the lives of five of Jon's students, who hired him to help them, applied his teachings, and enjoyed numerous positive results.
Any one of Jon's powerful techniques has the capacity to unleash the power of Feng Shui into your world, and change your life for the better.
So imagine what would happen if you used several of them at once…
Once you have reached Module 6, you'll be amazed at how much you have learned and you will be able to following the principles revealed in The Learn Feng Shui Programme Foundation Course, to make yourself more comfortable in your home and work environments.
Jon also gives a teaser as to the incredible information he teaches in the Advanced
PLUS!
Your 10 Learn Feng Shui Advanced Modules plus 2 Bonus Modules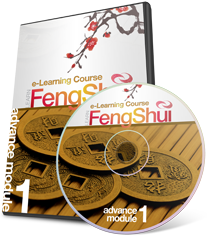 Advanced Module 1 - Intro
Learn more about the Advanced Course, what Jon will be teaching you and what you will have achieved by the end of it. Remember, you have the option to jump around from Module to Module and watch the material in any order and as often as you like.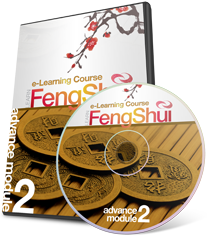 Advanced Module 2 - Form School
Jon takes you through Advanced Form School. You will get an in-depth understanding of what represents good or poor form, based around the aspect known as "The Form School" dating back to 1500 BC. Discover more about the Mountain, Pheonix, Dragon and Tiger and how each can support, protect and enhance your living and working environments.
You will learn about external form, internal form, colours, room layouts, decoration, entrances, bedrooms, children's bedrooms, bathrooms, work stations, dining areas, living areas, attics and loft rooms, skylights, clutter with numerous example of good and bad form. Plus, what you can do to fix areas that may not be giving you support.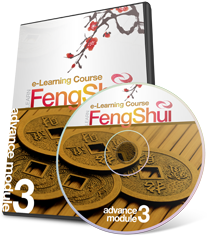 Advanced Module 3 - The I Ching
Discover how Jon first found out about the I Ching and how the original classical method of creating a hexagram was initiated over 3000 years ago. You will learn the Coin Casting Method reformed by the great Master Jin Fang. You will be able to ask questions of the I Ching and receive guidance using this incredible method.
This is a really practical and insightful module that can benefit you throughout your life. It is the foundation of Feng Shui and all other Chinese Metaphysical Systems.

Advanced Module 4 - Ba Zi or Four Pillars
Discover your Four Pillars and your supportive element. From a date and time of birth you can discover the Year Pillar, the Month Pillar, the Day Pillar and the Hour Pillar not just for yourself, but for anyone who would like you to calculate for them. Any real authentic Feng Shui Master will have a great understanding of Ba Zi and you can too.
You will find out about the Ten Heavenly Stems or Yin-Yang Elements, Twelve Earthly Branches or Animals, Earthly Branch combinations, Heavenly Stem combinations, Earthly Branch clashes, Heavenly Stem clashes, how to "Open the Fates" and full descriptions of all of the above!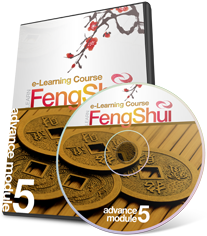 Advanced Module 5 - The Luo Pan
The Luo Pan compass is a Chinese magnetic compass used by Feng Shui consultants and aspiring students to determine the precise direction of a office or dwelling. In this module you'll see how to use the Luo Pan correctly. You will also how to find the 'site' and 'facing' directions of a property. Jon teaches Theo and of course you, at home, how to use the Luo Pan in a constructive, practical and informative way.
Initially it may look intimidating but by the end of this module you will be confident and inspired to use this amazing ancient instrument.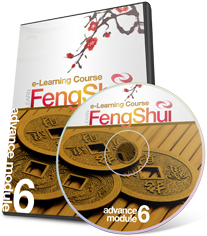 Advanced Module 6 - Advanced Floor Plans
A continuation from the Floor Plan module in the Foundation Course with more information, advice, shortcuts, techniques and demonstrations of how to create an accurate floor plan.
This is a timely reminder of the importance of creating an accurate, yet simple floor plan that will benefit your advanced compass school knowledge as the course progresses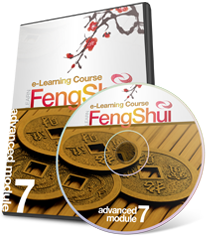 Advanced Module 7 - Advanced Compass School
Developing on the skills you will obtained from the Foundation Course, Advanced Compass School takes the sectors that you will have learned to divide and provides you with more in depth information and knowledge. Jon also teaches about other areas of Compass School which you are unlikely to be aware of, including advanced calculations for room by room, annual calculations and a lot more.
Jon makes this potentially complicated subject easy to understand and practical to implement straight away!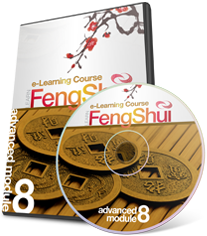 Advanced Module 8 - San Yuan Flying Stars
Jon believes that Flying Stars takes up 10 - 15% of all Feng Shui and in this module you'll be shown the approach that Jon uses. You'll discover how to calculate the really "hot" areas of a property's floor plan, which can be enhanced for success and also to look for those areas that can be a bit "sticky" that might need calming down.
There are many different schools of Flying Stars and it is important not to be overwhelmed by the information but to get straight to the core of the subject. Jon has developed a really easy and quick template to this fascinating subject that takes the majority of the maths and calculations out of it. This allows you to concentrate your creativity on finding the "hot" spots in your home that you can activate simply and easily.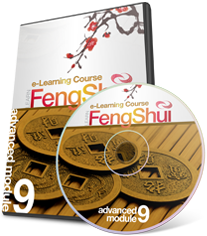 Advanced Module 9 - On Site Visit
Watch Jon and Theo do as they carry out a full consultation on a potential purchase of a UK property for a couple, putting into practice a whole host of techniques that you will have learned so far.
These include: Form School, Floor Plans, Compass School, Flying Stars, the use of the Luo Pan and finally the 9 Star Astrology of the potential occupants.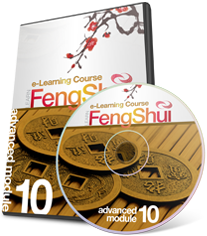 Advanced Module 10 - 9 Star Astrology
This is the subject that Jon is World Famous for. Where Feng Shui deals with place, 9 Star Astrology deals with time and so the two complement each other wonderfully. All the stars have been allotted a number from one to nine and equipped with a person's date of birth, you will be able to establish an insight into their character and the faces they show to the world. You will calculate: The Principal Number (also known as Birth Star), The Character Number (also known as Inner Star), and The Energetic Number (also known as Outer Star).
You will also discover how a person's Star relates to others, the timing aspect of the 9 Stars and also Directionology.
Advanced Bonus Module 1 - Inner Feng Shui
Find out what Jon can teach you about Inner Feng Shui. It's one thing to be looking at your external environment, but from time to time it is important to remember to look at your inner environment. Discover the parallels of understanding yourself and your external environments and the importance of Chi Development.
This aspect is a particular passion of Jon's as his journey into these metaphysical subjects began in 1977.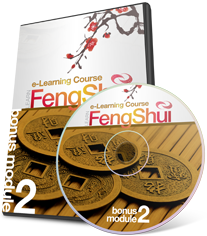 Advanced Bonus Module 2 - Clutter
Learn about the three types of clutter that can affect your life. It is important to recognise that extra baggage in life can hold us back, impede our journey and restrict our progress. Jon will help you look at, diagnose and deal with Physical Clutter, Vibrational Clutter and Internal Clutter.
No matter how sharp your Feng Shui is, it is good to get the basics sorted too!
Now...here's the most important part...
If The Learn Feng Shui Programme Foundation Course is everything we say it is, what would you expect to invest to receive this valuable information? By using what you'll discover you'll have the knowledge and facts you need to know at your fingertips, delivered to you by a world-renowned Feng Shui expert.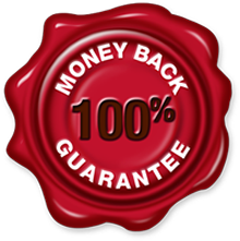 If you're not delighted with The Learn Feng Shui Programme Foundation Course for any reason – or for no reason at all – simply let us know within 30 days of purchase, and you'll receive a full and unconditional refund of your money – guaranteed. No questions asked.
f you want to learn about Feng Shui, don't miss out on this amazing opportunity to follow in the footsteps of thousands of other people worldwide who've taken Jon's advice, and made a huge positive difference to their lives.

This is a wonderful opportunity for you. You can see testimonials from those that have taken the course. You risk nothing, and you've everything to gain by trying Jon's Learn Feng Shui Programme Foundation Course.
The instant you make a decision, you create your future in advance. All you have to do is try it. We guarantee you'll learn and enjoy it…
Praise and testimonials for the Learn Feng Shui Course...
"I am so grateful to have been introduced to Jon's course. The teaching is awesome and I feel he is with me when I'm learning from him. Each module is concise and his impeccable attention to detail makes his style so insatiable that it drives you to want to learn more and more. Theo, your presence and interaction is also so valuable, enhancing the course and keeping Jon's focus through each step of the modules. I salute you both! PS, I have spent a lot of time with another Feng Shui practitioner only to find this course in relation to its methodology and price to meet and exceed any beginner's expectations. Jon is a unique teacher. I just wish I had had the chance to meet him." – Dawn L.
"I became interested in Feng Shui a few years ago and found the various books available on the subject facinating but a little confusing. After employing the services of a Feng Shui consultant, I found that the house felt much more relaxed. Jon was recommended to me a few months later, and came to consult on a new house. He was a deeply passionate and inspirational man and ignited a spark of facination in me to learn more about the subject.The Feng Shui foundation course is a clear and comprehensive teaching guide to learning the skills and application of this facinating art form. Following the modules and excercises with Theo and Jon, you gradually build a firm foundation of knowledge and begin to recognise how and why different buildings support people in different ways, and how to modify weaker areas which may be causing problems. I loved the common sense attitude to the programme as everything is clearly explained and applied to real households and workplaces. My expectations were surpassed, and I am happily living in homes which continue to support me in life." – Catherine
"As a long time organizer for the Belgian East West Center I did invite Jon back to Antwerp (where he had taught many times over the last 30 years) to teach his Feng Shui training course and I did particpate myself. We had an incredible year between November 2010 and June 2011, learning about all different aspects of Feng Shui. Afterwards I took this online version and was amazed how clearly this was all brought together, better than a book could do. And surprised that I not only could go over the parts again that were difficult for me to get, but also saw and heard things Jon must have told during the course but I wasn't able to hear at that time. I'm still running the center but can't think of going back to the state of mind before I did study Feng Shui with Jon." - Luc
"Learning from Jon was a very valuable experience for me. Jon was able to put all of the strange and foreign feng Shui concepts into a simple humanistic context. It was so easy to learn from him and understand. It was like taking a class on Albert Einstein's theory of existential psychology, and philosophical science of man and his environment, that was taught by Walt Disney. Thanks to Jon I am more rest assured and animated now in my understanding of Feng Shui and being a consultant. Thank you Jon." - Mark
"A very detailed course but put in a very down to earth and easy to understand way. Before studying this course, there were a few areas of Feng Shui that had me slightly confused. I found Jon's down to earth way of teaching and Theo's working through examples on the videos helped clarify things for me." - Alexandra
"Learning Feng Shui with Jon Sandifer is a wonderful way to ease into the complex principles of Feng Shui. Jon's eBook, structured training, activities and supplemental materials help enhance understanding. Most importantly, the series is self-paced. This facilitates one's learning to ensure all material is clearly understood before progressing. With Jon's program, you learn in layers and built on the previous module's concepts in a time frame that works for you! This training incorporates a variety of learning techniques such as visual, auditory & didactic which helps the learner achieve the goal at hand. Jon does a phenomenal job of offering support throughout. Thanks to Jon and Theo for providing such a comprehensive training program." – Jillian
"I first attended the feng shui course in 2009 with Jon, this was an intense training but was delivered with great simplicity. Jon was calm, supportive and incredibly knowledgeable about his craft. I learnt so much on this course and I've had many great experiences of putting this into practice as a Feng Shui consultant! I was additionally excited that Jon & Theo put together the learn feng shui online course. This has been incredible in supporting my current knowledge as well as building on such knowledge with Jon's experience and insights. What is fantasic is the immediate access to online courses; helps to focus and reinforce any specific topic that one wishes to study. The online Feng Shui course is clearly taught by Jon and Theo asks pertinent questions which increases one's learning. Straight forward examples and discriptions are additionally offered, which I feel deepens the overall experience. It's fantasically affordable and a great learning tool for all who wish to study the art of Feng Shui and a valuable additional tool kit for professionals already in this field of work! It's amazingly beneficial to all." - Wendle
"I really like the way how Jon and Theo made them modules.For me,as a Non English native, it was very helpful to follow them, easy to understand and very explicit! I'm more than grateful for all the knowledge that Jon has shared with us! He will live always in my memory" - Monica
"I thoroughly enjoyed studying the course with Jon and Theo. It was a great, easy to follow course with clear explanations. I liked the way Jon teaches the modules in such a simple way. Most importantly, both of them were there for me to sorting out my queries when needed. Thank you for the amazing course!" - Shashini
"I have always been interested in learning Feng Shui and haven't had the time. Thank you from my heart Jon and Theo for the most amazing gift of Learn Feng Shui from the comfort of my home, in my own time. You have taken the mystery out of one of the most important and useful tools for our dally life and made it such fun and easy to understand. The information is clear, concise, comprehensive and offers a fully professional guide, its has also been such fun and inspiring! I have learnt the importance of clearing spaces of clutter; enhancing the flow of energy throughout my Studio; enhancing the flow of creation and generally keeping my life in harmony with my surroundings. Its been amazing to see how simple and easy changes have had a profound effect on the energy in my building and on my staff. Thank you! I now look at spaces and buildings from a completely different perspective and have a deeper understanding of the importance of balance and harmony. Thanks a million!" - Lindka
"I would like to express how happy I am to study the FS e-course that Jon and Theo put together last year and which helps me to extend my FS knowledge, as no other training I attended, has done. In 1998 I was on my first 9 Star Ki workshops with Jon, which took me onto a magic journey of the elements and time. This e-course takes me into the realm of the complex and magic world of Compass School, Ba Zi and Flying Stars and explains it in an easily understandable language. What is particular useful and practical is how Jon and Theo plan out a site visit, talk to the client, survey the site, Theo drawing the plan and then Jon assessing it. I love it. All is so easy to follow, with little jargon and if there is, then Jon explains it or Theo nudges him with additional questions. There are times I feel Jon and Theo were sitting right in front of me. It is an amazing value for such a professionally designed and efficient course, packed with hours of videos and accompanying PDF material. The cherry on top is the email back up and the regular additional email Feng Shui information which you post to support the course material. What is also such a generous touch is that if I recommend the course to somebody else, I also benefit. Now... what else could I ask for? For sure this is a great foundation to pursuit my professional path with Feng Shui. Thank you all." - Gabriella
"It was Jon's book Feng Shui Journey that got me into Feng Shui in the first place, as a 20-year-old, as I found I loved learning about 9-star Ki/Astrology and all the different personality types as taught in the advanced modules of the course. It's a system of numbers that reveals your inner character and also what direction to take in life. I was so honoured to meet Jon 10 years later and for him to write a regular column for Soul & Spirit magazine giving forecasts for each number, much like astro predictions. He was a fascinating man who had had a very varied, interesting life - journeying all around the globe as a young man - and I wish I could have spent more time in his presence, learning from his vast experience not only of Feng Shui but of life." - Katy
"I have had a fascination with Feng Shui for many years. I very carefully chose to study with Jon instead of another Feng Shui master due to his integrity and wisdom, not to mention his friendly personality. I decided to study the LFS course to complement my interior design and property styling business. The course is so clear, concise and easy to access - as Jon teaches Theo about FS, its almost as if I am part of the 'class'. I would highly recommend this course to anyone wanting to discover the wonders of FS." - Chantal
"For 8 months from 2010 to 2011, I commuted one weekend a month to Belgium (from the United States) just to study under Jon. His way of teaching feng shui makes it so applicable. And, now having these online courses with Jon and Theo have been such a gift. They help me keep the information fresh in my mind and give me a constant source of inspiration." - Franca
"Jon and Theo provided a lovely overview of the foundational concepts to effectively apply Feng Shui right away. Jon is a superb instructor and seeks to include a greater understanding amongst the student body. I am very pleased with the Foundation Course!" - Jillian
"The course offered by Jon and Theo is just great for online learners. It has so much to offer that you can put into practice, in relationships, in your home, your office, in life and in just everything! It's right on!!!!!" - Megha
I have found this course to be very comprehensive and easy to understand. The basics of Feng Shui are so well explained when Jon teaches Theo, that I feel as though I'm there too! Thank you for making it so easy to access." - Chantal
Jon and Theo make an amazing team as they effortlessly take you through this facinating subject. The information was very clear and straight forward which made each module very easy to understand.
By the end of the course, I couldn't wait to apply the knowledge into practice and improve my own living space!..." - Catherine
I have read books about Feng Shui and had some prior knowledge in bits and pieces. But with this 6 module foundation course all the pieces came together! The downloadable notes are very useful and with the video learning I can have a greater understanding of the subject...." - Swananda
I've been absolutely loving this online course so far. Both Jon and Theo are amazing teachers, clear, articulate and with great communications skills. It's easy to understand the modules and all the explanations. The videos are really well done and the materials given to study are perfect! I can't wait to move on into the Advanced course!..." - Samar
"Great course, clear guidelines and easy to understand..." - Jane
"Just thought I would let you and Theo know how much I am enjoying the course. It's absolutely riveting and I can't get enough of it - I am completely hooked! Thank you both so much. Not only is it educational, it is also very entertaining and you both present it, and 'come over', so well..." - Lyn
"What a great course Jon and Theo have put together. The combination of video and written support makes learning this fascinating subject both easy and personal, almost like being in a classroom!" - Mia
"I found the foundation course to be fantastic, I have just completed a 7 day feng shui course locally, and Jon's course topped that one. The info was easy to follow, enjoyable and left me eager for more. I thoroughly enjoyed it." - Susan
"I really enjoyed the course and thought it was fascinating. I have read books on the subject but you made it so much easier by watching the videos and actually seeing things in action. It was clear and concise and simple to understand the way you taught. Great course, much easier than learning from a book. Well explained and clear to understand. Thank you" - Neshla
"I am really enjoying this course. Special thanks to Theo when everything went electronically wrong for me at the beginning; he was endlessly supportive. Confidence with floor plans will take a while, but wonderful having a focus for natural curiosity." - Alisoun
"So far I watched most of the basic modules and find them so easy to understand. Little jargon, some humour and a touch of bunter and both of you talk to the viewer and not at them and without a teaching tone. Brill. I love it! I love the way you two work together, so at ease and totally balanced. With the warmest of wishes to you both and doing the course is a real joy." - Gabriella
Hello Jon and Theo. Thank you very much for the foundation course. I am enjoying all the knowledge and the professional way you made the videos. Thank you, All the best, Walthera
Have a look at the testimonials from Jon's clients and colleagues who decided to take a chance, embrace Jon's teachings, and were richly rewarded…
'…Any major decisions in my life are only implemented once I have consulted him….'I'm a mother with four lively young children and a husband who frequently travels abroad. We live in a large house surrounded by land in rural Essex. I asked Jon to look at the plans of our extension proposals and whether the acquisition of neighbouring land would be useful or not to our property.Jon spent several hours at my home looking at the surrounding land and discussing my concerns and all the possibilities that my husband and I had regarding changes. He spent a lot of time engrossed in what looked like complicated calculations and at the end sat us down to explain what he'd discovered. From my limited knowledge of Feng Shui, I was curious and open to see what he suggested. A lot of the advice he gave us was practical and common sense. For example, he pointed out that the position of our outdoor temporary swimming pool was actually in a position that could make me feel drained or isolated or cut off. He suggested a relocation of the pool which we did. He also helped in great detail to choose the design, the layout and suggest colours for the new proposed kitchen.
I have to admit I feel a lot more secure and comfortable in our newly refurbished home.
There are still issues I am dealing with, but I feel confident that I understand more of the process. What I found intriguing and extremely useful was his take and understanding of my children and my relationship with them. He's helped me enormously in understanding where my teenage daughter is at present in her life and how best to relate to her. Any major decisions in my life are only implemented once I have consulted him. I am not necessarily a huge believer in Feng Shui, but it seems to work.
Angela E., Hertfordshire
'…Jon is amazingly caring and considerate and very reliable…'
"My husband and I are both broadcasters and we have two small children and live in a quiet, new development on the outskirts of Oxford.
I already knew a fair amount about Feng Shui from reading books and attending a few courses. When we moved into our new home, I wanted someone who knew their Feng Shui and who I knew I could trust to evaluate our home and give us suggestions before we redecorated.
Jon asked us in advance for a scale floor plan of our new home, which we provided, along with our dates of birth. What we both found very helpful was his interpretation of our Stars using 9 Star Ki astrology. It was enormously helpful in understanding where we were in terms of our career at that time and what the possibilities looked like.
Using the Luo Pan compass and his formulas, Jon was able to pick up the strong areas of chi within the property and suggest how to tone down areas that were not so supportive. Since I knew a little bit about Five Elements, I found it fascinating. Suggestions were mainly related to colour and the usage of different parts of the property. He also discovered the corner of an adjacent building that was 'attacking' our back door and suggested we planted a shrub to hide this undermining influence. He also felt very strongly that since we lived at the far end of a cul-de-sac that we needed to bring the chi straight to our front door and we have achieved this by building a path directly to our property from the road.
Since his first visit we now have another child and my husband's career is going from strength to strength and we love our new home. Jon is amazingly caring and considerate and very reliable. It is always good to know that he is there at the end of the phone if we ever need advice. I can highly recommend him to anyone."
Janice, Oxfordshire
'…I was so impressed with his sincerity, integrity and diligence to detail that I recommended him to both my brother and my son for a consultation…'
"I work in the City as the manager of an employment bureau and my husband works in local government. We first met Jon seven years ago, when he came to our home in West London to survey our home and give us advice.
We both learnt a lot about Feng Shui during his visit. Both of us were under the impression, in those days, that it was simply a matter of locating your wealth or health area! Jon opened our eyes to a whole different approach to Feng Shui. He identified strong and weak areas in the property and suggested simple, yet effective ways to bring about change. He was also extremely accurate in his interpretation of our dates of birth through a system of astrology that he uses called 9 Star Ki.
I was so impressed with his sincerity, integrity and diligence to detail that I recommended him to both my brother and my son for a consultation. In both cases (although I was not present) I received brilliant feedback from them. More recently, when John and I moved to our new home in Essex, he came literally days after we moved in. He was able to survey the home and garden and surrounding areas and give us feedback. He loved the property and showed us how to enhance its strengths.
However, a year later we were still not 100% happy with our home. Money was coming in and going out just as quickly. I gave Jon a call and he was able to arrange a short visit to see if he could spot anything extra.
Hidden behind the chalet at the bottom of the garden, Jon discovered the drainage system off the roof was creating a massive waste of water on the north of the property in what he called the female side – the Tiger side. He immediately got excited and said that the run-off water should face the other way and preferably into water butts. He also gave me some great insights regarding my own health, which came from his previous practice as a dietary consultant and as a shiatsu practitioner.
Almost immediately the cash flow problem dried up! I can highly recommend him and find his caring and calm presence very reassuring. I would not hesitate in recommending him."
Jean and John, London
'…I would not hesitate to recommend him. It is his experience, knowledge, and, from what I have seen, his incredible intuition and skill that I value.'
"I'm a television producer and live with my wife and daughters in Fulham, London.I was faced with two very important decisions that would affect my family and my career. One was the need to relocate my family to a new home, and secondly I needed to look for convenient offices closer to where I lived. I asked Jon if he was free to look at several properties with this in mind and give me his take on them all. From what he told me, he would be capable of viewing the properties briefly, taking some readings, doing some calculations and telling me on the spot whether any of the properties were viable for my needs.
As far as the office locations were concerned, we looked at three different sites. He took some 15/20 minutes to look at the property outside and briefly inside. On each occasion I gave him (as requested by Jon) a scale floor plan that I got from the estate agents.
Over a cup of coffee nearby he was able to tell me which one to go for and why. He also said that, should I want this particular office more thoroughly surveyed, to give me an indication of where to sit and what colours to use and how to utilise the space, he would be willing to do so.
On the house hunting front, he was amazing. Both my wife and I were very concerned whether the property we were looking at and very close to acquiring was suitable or not. On one level we were excited about the new home, but had some niggling doubts. Armed with a floor plan and an agent hovering in the background, he was immediately very excited and thrilled by the property. Outside later he was able to explain to both my wife and I why he thought the property was so lucky and what briefly we needed to be concerned about. We both gave an enormous sigh of relief and I would not hesitate to recommend him. It is his experience, knowledge, and, from what I have seen, his incredible intuition and skill that I value."
John Cairns, London
'…I feel that my future is bright and I would recommend anyone looking to purchase a property to ask Jon his opinion first…'
"I'm a professional musician with a well-known orchestra and am single and live in south-west London. For many years I have been a great fan, and indeed a devotee, of the 9 Star system of astrology.Among all the books on the subject, I find Jon's fascinating, simple and very accessible. To my delight and surprise I found out that his knowledge of spatial Feng Shui was just as deep as his broad experience with 9 Star astrology is.
I needed to find a suitable flat or house in south-west London that would accommodate both myself and from time to time my mother when she was in London. I had a specific area in London I was looking at and a budget. I approached Jon and asked whether he would have a quick look at a number of properties and be brutally honest and tell me if any of them were suitable from his point of view.
Over the course of a month, we saw five different properties. On each occasion he had a floor plan that I had received from the agent, and took a good look at the property from the outside, noted where it was in the street, and then had a brief look around inside. He took various readings with his fascinating-looking Feng Shui compass and then disappeared in his car for ten minutes engrossed in what looked like rather complicated calculations. Without letting on too much, he asked if we could view the next property. On one occasion we viewed three properties within an hour and on another occasion, two.
It was the look on his face of excitement and thrill when he entered the home that I currently live in – it was rather like Eureka! I immediately knew that this was the property I was looking for. He certainly confirmed this after doing his calculations, and has been incredibly helpful and detailed in suggesting colours, layout and kitchen design for my new home. Once I had decided on this current property, he came back and gave it a more thorough survey and now my builders and architects are working alongside his recommendations.
I feel very reassured that Jon checked the property out. I feel secure here as a single woman and I feel that my future is bright and I would recommend anyone looking to purchase a property to ask Jon his opinion first. After all, for me it was the single biggest investment of my life, and I wanted to get it right. Thank you Jon."
Katherine, London
'…I would highly recommend Jon to anyone who is thinking of having anything Feng Shui'd.'"Jon Sandifer's expertise as a Feng Shui consultant is proven by the results I've achieved in my business. When Jon came to be premises he spent a lot of time measuring the locations with the Chinese compass. Jon then produced a comprehensive report detailing several areas and where best to place certain items to gain the maximum benefit and also which materials to use to get the best from the location. I had no experience of Feng Shui before but have complete faith in it now. I don't know how it works but it does.Jon suggested the layout of the building, the colours to use in particular areas and the materials to use, e.g. wood or metal. The effect has been amazing, creating a complete feeling of calm which is especially noticeable when entering the premises – this has been especially commented on by my customers. However, Jon doesn't leave you there. I have asked Jon's advice about certain situations and Jon can recognise when something has changed in an area. When I put it back to how it should be the problem is resolved. His expertise and dedication is brilliant.Jon also produced an extremely accurate Chinese horoscope reading for my son which was extremely accurate even though Jon had never met him.
I would highly recommend Jon to anyone who is thinking of having anything Feng Shui'd."
Morag
'…I really recommend your service and plan to ask you to come back to our office…'"I would like to thank you above all for the CARE that you put into your visit to our company. Not only did you put a lot of effort, but your care, detailed explanation and repetition really made us understand what you were seeing. This made the difference in being able to deal with the issues once you were gone.In the end, I can safely say that the information that you have given us has been very valuable in making us take action and make the tough decisions that will be creating a positive impact on our bottomline.I really recommend your service and plan to ask you to come back to our office to update things in due time.Best Regards,
R.T, The Middle East
'…After all these years I regard Jon more as a friend or indeed as a member of the family... I would not hesitate in recommending him…'
"I'm a company director with two adult sons and live in Esher, Surrey.
I did a lot of reading about Feng Shui over ten years ago and actually attended one of Jon's seminars on the subject in 1994. His knowledge of health, healing and 9 Star Astrology is superb. I have consulted him on a number of occasions over the years regarding Feng Shui, 9 Star Astrology and have had him compile Four Pillars Astrology charts for all of my family.
On each and every occasion I was impressed by his thoroughness and concern for detail. He has a very cheerful and positive presence which my family and I have always found very reassuring.
Both of my sons run their own businesses and always consult Jon before they make any major moves, or acquire property, or when choosing a date to open a new branch of their business.
On too many occasions his predictions have been far too accurate. He doesn't deal with it in a scary way, but simply in a more practical, down to earth and positive way. He always gives you the common sense options when faced with a dilemma.
After all these years I regard Jon more as a friend or indeed as a member of the family. He's a delightful person with a lovely family and a real gem. I would not hesitate in recommending him."
Wendy, Esher, Surrey
Your Instructor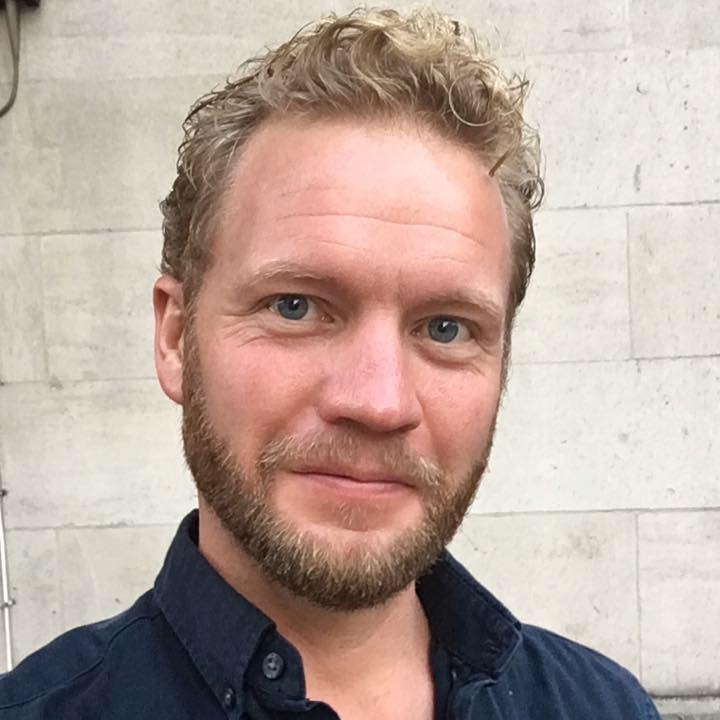 Thank you for taking time to read about the Learn Feng Shui Programme. My name is Theo van Dort, and I am an entrepreneur with a background in media. I knew Jon Sandifer for over 20 years, have seen first-hand the tremendous impact his courses, books and consultations have on his clients, and I never bought a property or rented new premises for my businesses without approaching Jon. Nor indeed have the majority of my friends, colleagues and family. I am a true advocate of his!
The year before he passed away, Jon approached me to film and produce his Feng Shui courses. We decided to that the very best way for you to learn, would be if Jon was to teach you and me at the same time in a virtual classroom with specially prepared materials which you will have unlimited access to. We used a film crew to record this personal learning experience so you can learn alongside me while I ask the questions that I think you are likely to want to know the answers to. The result is that you become the third student and I am your co-learner so we go on the journey together.
Remember, Jon taught Feng Shui for over 34 years and you will have the benefit of his experience, anecdotes and stories, which help to make your learning experience both fun and informative. Jon has a wonderful repertoire that brings the material alive which kept me entertained as we filmed for over 3 weeks! This course is testament to the amazing knowledge he shared with so many over the years and a percentage of profits will go to his wife and family.
Courses Included with Purchase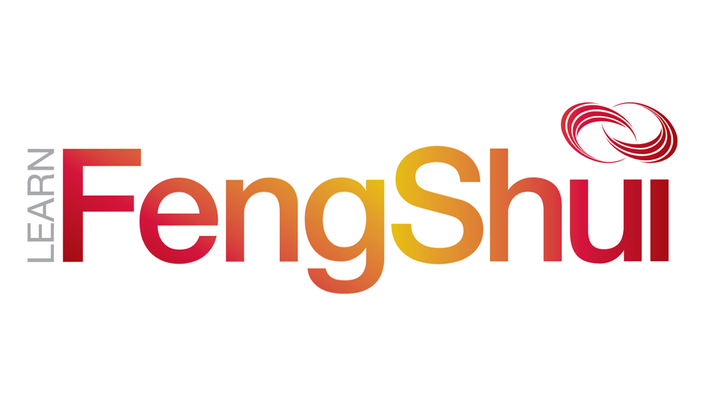 Learn Feng Shui Advanced Course
A deep dive into the world of Feng Shui - The info taught in 8 weekends of training broken down into bitesized chunks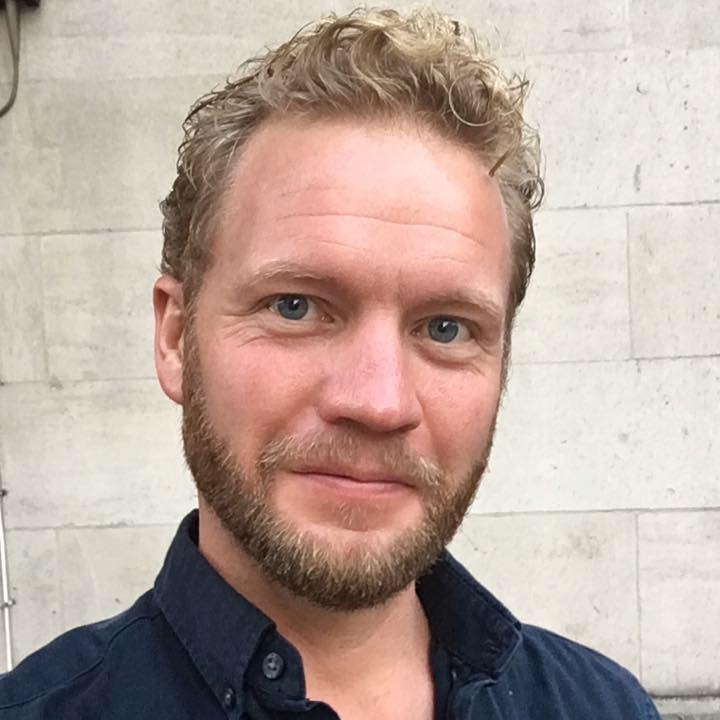 $197
Original Price: $197
Frequently Asked Questions
When does the course start and finish?
The course starts now and never ends! It is a completely self-paced online course - you decide when you start and when you finish.
How long do I have access to the course?
How does lifetime access sound? After enrolling, you have unlimited access to this course for as long as you like - across any and all devices you own.
What if I am unhappy with the course?
We would never want you to be unhappy! If you are unsatisfied with your purchase, contact us in the first 30 days and we will give you a full refund.