Your 10 Learn Feng Shui Advanced Modules
plus 2 Bonuses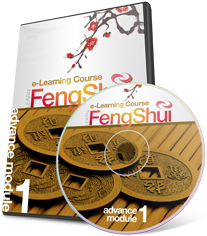 Advanced Module 1 - Intro
Learn more about the Advanced Course, what Jon will be teaching you and what you will have achieved by the end of it. Remember, you have the option to jump around from Module to Module and watch the material in any order and as often as you like.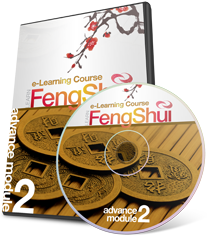 Advanced Module 2 - Form School
Jon takes you through Advanced Form School. You will get an in-depth understanding of what represents good or poor form, based around the aspect known as "The Form School" dating back to 1500 BC. Discover more about the Mountain, Pheonix, Dragon and Tiger and how each can support, protect and enhance your living and working environments.
You will learn about external form, internal form, colours, room layouts, decoration, entrances, bedrooms, children's bedrooms, bathrooms, work stations, dining areas, living areas, attics and loft rooms, skylights, clutter with numerous example of good and bad form. Plus, what you can do to fix areas that may not be giving you support.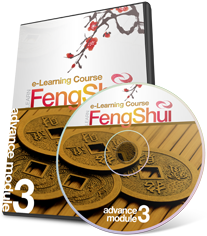 Advanced Module 3 - The I Ching
Discover how Jon first found out about the I Ching and how the original classical method of creating a hexagram was initiated over 3000 years ago. You will learn the Coin Casting Method reformed by the great Master Jin Fang. You will be able to ask questions of the I Ching and receive guidance using this incredible method.
This is a really practical and insightful module that can benefit you throughout your life. It is the foundation of Feng Shui and all other Chinese Metaphysical Systems.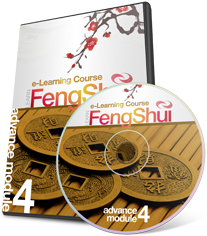 Advanced Module 4 - Ba Zi or Four Pillars
Discover your Four Pillars and your supportive element. From a date and time of birth you can discover the Year Pillar, the Month Pillar, the Day Pillar and the Hour Pillar not just for yourself, but for anyone who would like you to calculate for them. Any real authentic Feng Shui Master will have a great understanding of Ba Zi and you can too.
You will find out about the Ten Heavenly Stems or Yin-Yang Elements, Twelve Earthly Branches or Animals, Earthly Branch combinations, Heavenly Stem combinations, Earthly Branch clashes, Heavenly Stem clashes, how to "Open the Fates" and full descriptions of all of the above!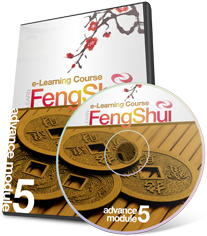 Advanced Module 5 - The Luo Pan
The Luo Pan compass is a Chinese magnetic compass used by Feng Shui consultants and aspiring students to determine the precise direction of a office or dwelling. In this module you'll see how to use the Luo Pan correctly. You will also how to find the 'site' and 'facing' directions of a property. Jon teaches Theo and of course you, at home, how to use the Luo Pan in a constructive, practical and informative way.
Initially it may look intimidating but by the end of this module you will be confident and inspired to use this amazing ancient instrument.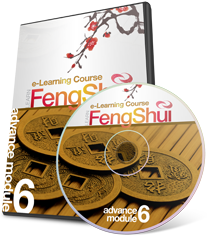 Advanced Module 6 - Advanced Floor Plans
A continuation from the Floor Plan module in the Foundation Course with more information, advice, shortcuts, techniques and demonstrations of how to create an accurate floor plan.
This is a timely reminder of the importance of creating an accurate, yet simple floor plan that will benefit your advanced compass school knowledge as the course progresses.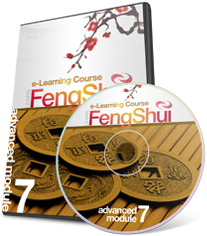 Advanced Module 7 - Advanced Compass School
Developing on the skills you will obtained from the Foundation Course, Advanced Compass School takes the sectors that you will have learned to divide and provides you with more in depth information and knowledge. Jon also teaches about other areas of Compass School which you are unlikely to be aware of, including advanced calculations for room by room, annual calculations and a lot more.
Jon makes this potentially complicated subject easy to understand and practical to implement straight away!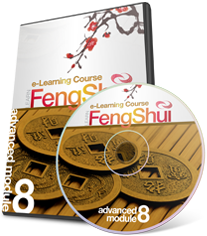 Advanced Module 8 - San Yuan Flying Stars
Jon believes that Flying Stars takes up 10 - 15% of all Feng Shui and in this module you'll be shown the approach that Jon uses. You'll discover how to calculate the really "hot" areas of a property's floor plan, which can be enhanced for success and also to look for those areas that can be a bit "sticky" that might need calming down.
There are many different schools of Flying Stars and it is important not to be overwhelmed by the information but to get straight to the core of the subject. Jon has developed a really easy and quick template to this fascinating subject that takes the majority of the maths and calculations out of it. This allows you to concentrate your creativity on finding the "hot" spots in your home that you can activate simply and easily.
Advanced Module 9 - On Site Visit
Watch Jon and Theo do as they carry out a full consultation on a potential purchase of a UK property for a couple, putting into practice a whole host of techniques that you will have learned so far.
These include: Form School, Floor Plans, Compass School, Flying Stars, the use of the Luo Pan and finally the 9 Star Astrology of the potential occupants.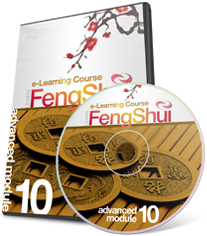 Advanced Module 10 - 9 Star Astrology
This is the subject that Jon is World Famous for. Where Feng Shui deals with place, 9 Star Astrology deals with time and so the two complement each other wonderfully. All the stars have been allotted a number from one to nine and equipped with a person's date of birth, you will be able to establish an insight into their character and the faces they show to the world. You will calculate: The Principal Number (also known as Birth Star), The Character Number (also known as Inner Star), and The Energetic Number (also known as Outer Star).
You will also discover how a person's Star relates to others, the timing aspect of the 9 Stars and also Directionology.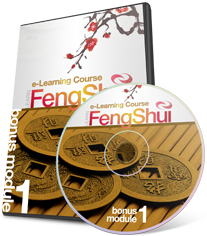 Advanced Bonus Module 1 - Inner Feng Shui
Find out what Jon can teach you about Inner Feng Shui. It's one thing to be looking at your external environment, but from time to time it is important to remember to look at your inner environment. Discover the parallels of understanding yourself and your external environments and the importance of Chi Development.
This aspect is a particular passion of Jon's as his journey into these metaphysical subjects began in 1977.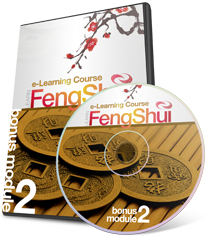 Advanced Bonus Module 2 - Clutter
Learn about the three types of clutter that can affect your life. It is important to recognise that extra baggage in life can hold us back, impede our journey and restrict our progress. Jon will help you look at, diagnose and deal with Physical Clutter, Vibrational Clutter and Internal Clutter.
No matter how sharp your Feng Shui is, it is good to get the basics sorted too!